Tanzanian 'Kitenge' and 'Kanga' are the most common fabrics used in Tanzania for clothing. Creativity has no boundaries and various objects are being created from these colourful fabrics. In this age of technology were many people use different screens every day, Black Malaika is happy to offer strong, durable and well padded laptop and portable [...]
We are pleased to present our new stock of Maasai Bracelets. You can find the new items in our shop! All bracelets are handmade by using wire and glass beads. These are traditional bracelets worn by Maasai women in Tanzania. Above all, Maasai beadwork embodies the whole of Maasai culture representing beauty, strength, tradition, warrior […]
We are excited to announce our new stock of Maasai Rungu's has arrived! All Maasai Rungu's are handmade by Maasai from Ebony wood. You can buy the new rungu's in our shop. These beautiful and rare collection of ebony sticks or throwing clubs are all hand carved by an elder warrior of the Maasai […]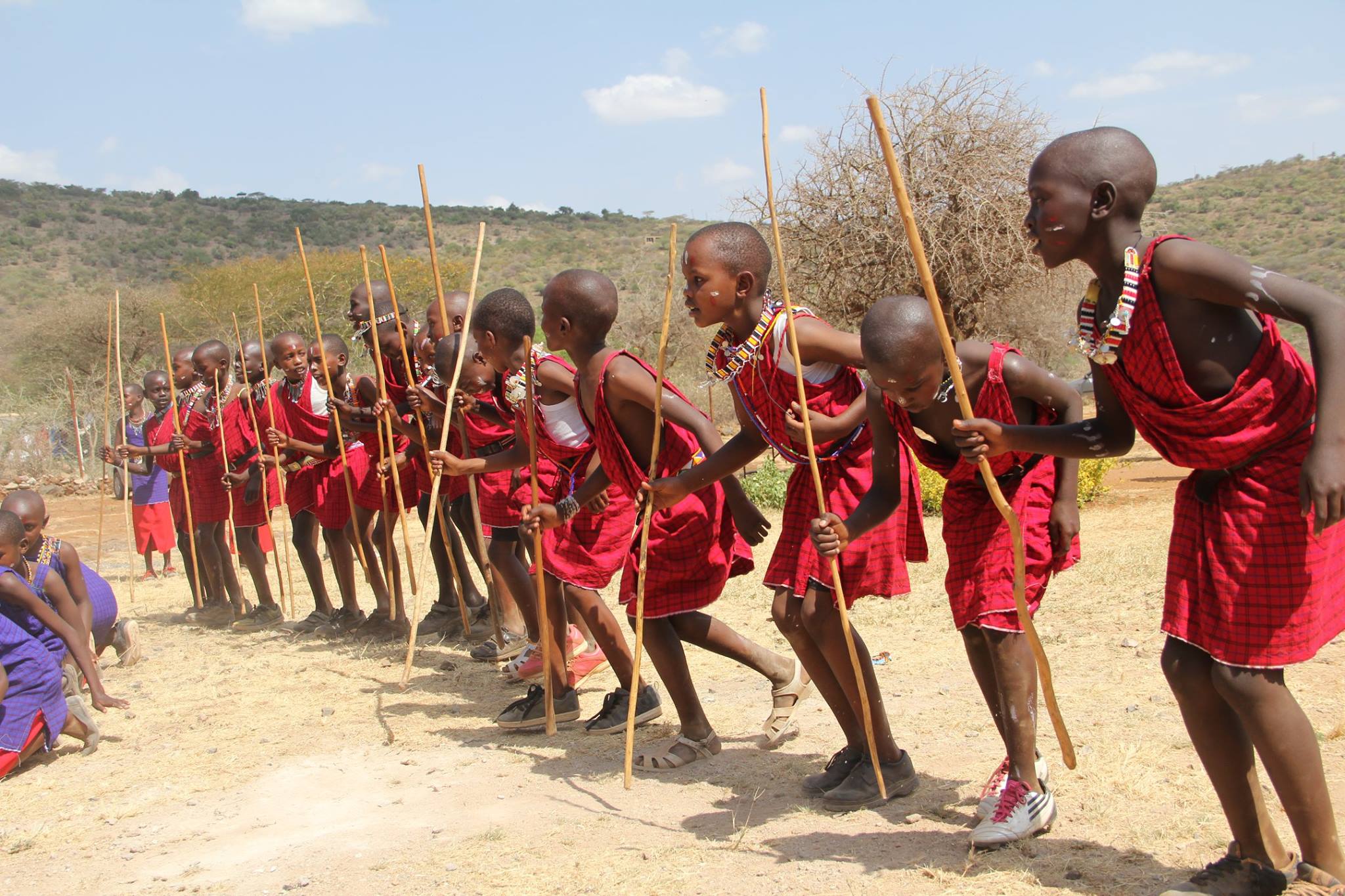 Black Malaika supports the Osiligi Charity. During 2018 we will donate 10% of each purchase to this fantastic organisation. Osiligi Charity is working in the Maasai areas of Kenya helping families out of poverty through education, health and local clean water and by assisting people to become more economically active.  Helping Kenya and Africa help itself is […]
Beautiful Yellow Barack Obama Kanga now available in our shop. Yellow factory print textile featuring a central motif of a photographic portrait of Barack Obama with the words "HONGERA BARACK OBAMA" (Congratulations Barack Obama). His portrait is flanked by two maps of Africa.
We are very excited to announce our new stock of Masai shoes has arrived! All Masai shoes are handmade by Masai from old motorcycle tires. The new items are now available in our shop.
Large Maasai Tribal Jewelry Wedding Necklaces now available.
Colorful beads are stitched on hard hide using wire and thread. It has a wire hook to close.
New Masai Rungu's in our stock. A Rungu (Swahili, plural marungu) is a wooden throwing club, stick or baton bearing special symbolism and significance in certain East African tribal cultures. It is especially associated with Maasaimorans (male warriors) who have traditionally used it in warfare and for hunting. It is a commonly encountered tourist souvenir in that part of the world.
Masai dagger with red hide sheath.Together with the wooden club or Rungu, this dagger is the weapon of choice of the Masai. In their countries, they are the only ones who are still allowed to carry their weapons openly! Dimensions: 11.8 inches long